Introducing Subtitle Exporting in Multiple Formats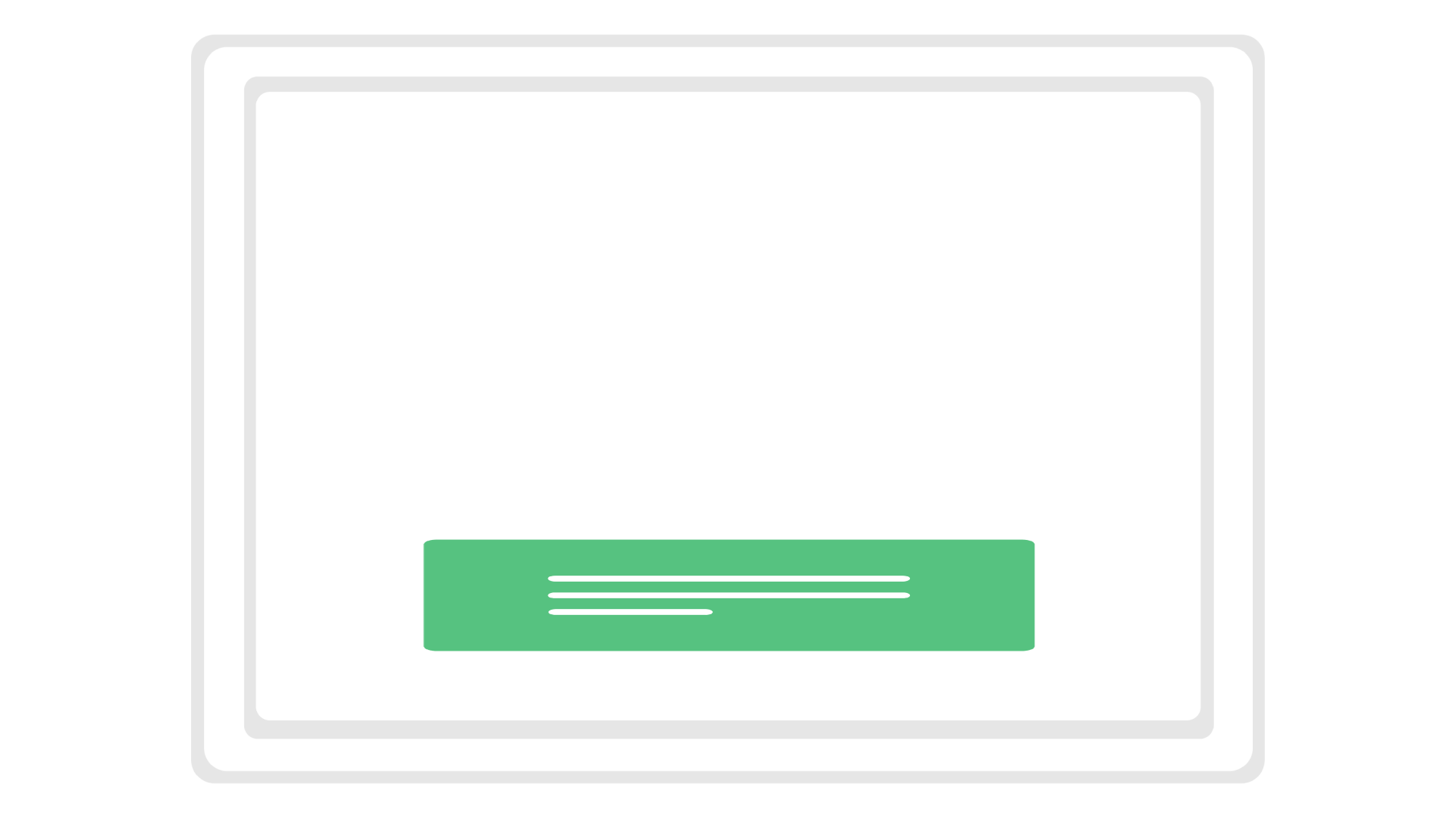 Table of contents
Introduction
From educational purposes to marketing strategies, videos play a vital role in conveying information effectively. However, one challenge many content creators face is making their videos accessible to a wider audience, especially those with hearing impairments or language barriers. This is where Vscoped Transcribing Service comes to the rescue. Vscoped is a cutting-edge platform that provides seamless subtitle exporting in multiple formats, making videos inclusive and accessible to all.
What is Vscoped Transcribing Service?
Vscoped is an innovative transcription service that uses state-of-the-art AI technologyto convert audio and video content into accurate text. It caters to a diverse range of industries, including media, education, entertainment, and corporate sectors. With Vscoped, content creators and businesses can transcribe their videos, webinars, podcasts, interviews, and other audio content with exceptional speed and precision.
The Need for Subtitle Exporting
While creating engaging videos is crucial, ensuring accessibility for all audiences is equally important. Subtitles provide a text-based representation of the audio, allowing viewers to understand the content even in noisy environments or without sound. Subtitle exporting has emerged as a necessity for content creators, enabling them to reach a broader global audience and comply with accessibility standards.
Multiple Formats Offered by Vscoped
Vscoped goes beyond traditional transcribing services by offering a wide array of subtitle export formats to meet the specific requirements of different platforms. Some of the popular formats include:
SRT: SubRip Subtitle format, widely supported for video subtitles.
ASS: Advanced SubStation Alpha, offering rich formatting options for subtitles.
VTT: WebVTT format, ideal for HTML5 videos and web-based platforms.
SUB: SubViewer format, supported by various media players.
SMI: SAMI format, commonly used for Windows Media Player.
SBV: SubViewer format, supported by YouTube for video subtitles.
LRC: Lyrics File format, typically used for displaying song lyrics during playback.
How to Export Subtitles Using Vscoped?
Exporting subtitles with Vscoped is effortless, making it easy for users. Once you have transcribed your video, you can select the file format or video export from the dropdown menu: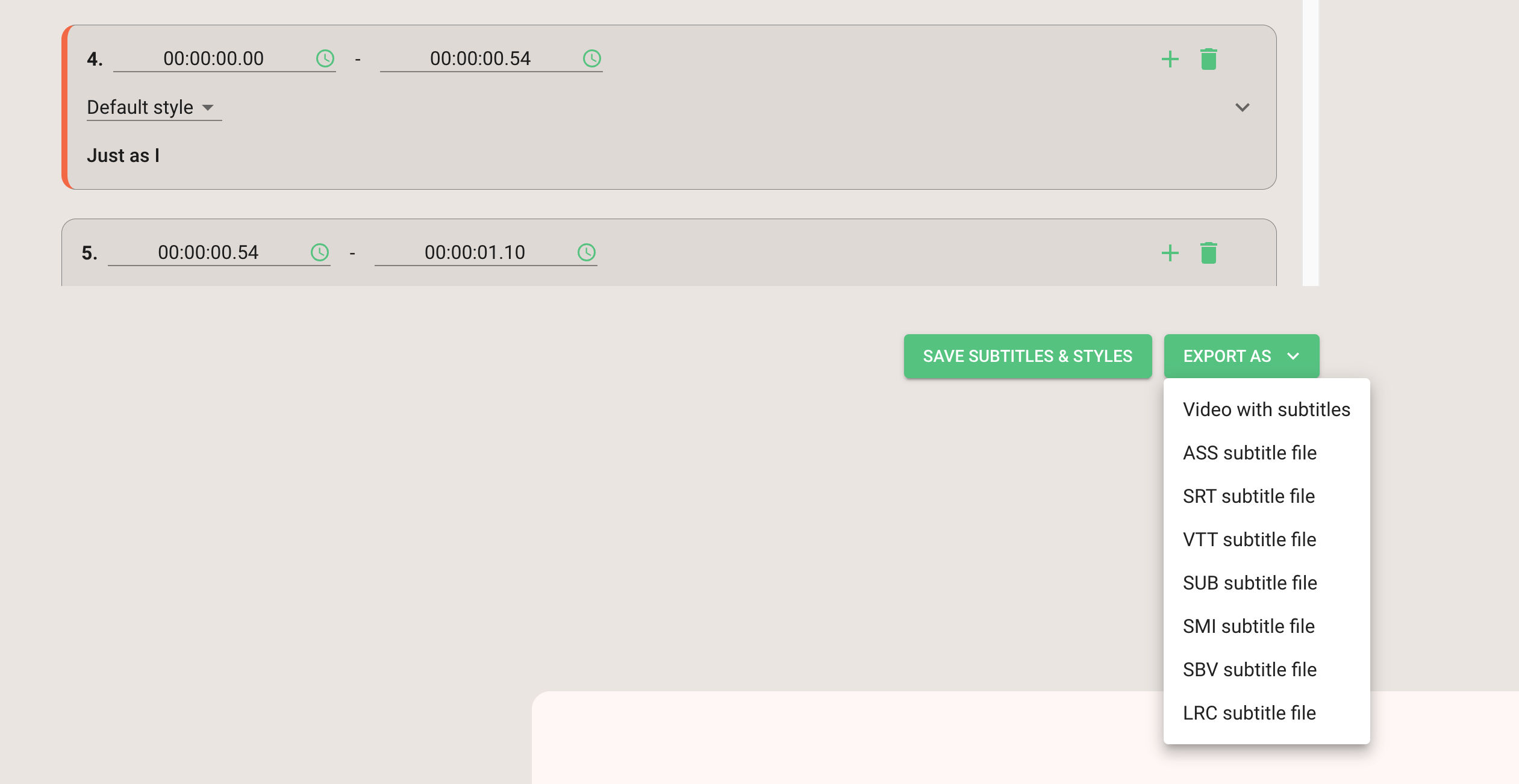 Conclusion
Incorporating subtitles through Vscoped's subtitle exporting service is a powerful step toward creating a more inclusive and accessible digital landscape. With its advanced technology, accuracy, and commitment to user satisfaction, Vscoped continues to be a leading force in the transcription industry. Embrace the power of subtitles and make your content universally accessible with Vscoped today.
FAQ
1. What languages does Vscoped support for subtitle transcriptions?
Vscoped supports a wide range of languages for subtitle transcriptions, catering to a global audience.
2. Can I edit the exported subtitle files after downloading them?
Absolutely! Once you download the subtitle file, you can edit it using any compatible subtitle editing software.
3. How long does it take to receive the exported subtitles?
The turnaround time varies depending on the length and complexity of the content. However, Vscoped strives to deliver transcriptions as quickly as possible without compromising quality.
4. Can Vscoped handle large-scale transcription projects?
Absolutely! Vscoped is equipped to handle projects of all sizes, from small videos to extensive corporate training sessions.